Naturraum Stux
Germany. Not only a garden, but also detailed information about flora and fauna of Stuxes in Unkel, a small town south of Bonn. Written by Michael Stemmer. (German language)

The green picture gallery / Pflanzenliebe
A German site. Nature photography for print, web and much more! The Green Picture Gallery for plants indoor and outdoor, in forest and garden, meadow and field, botanical garden and in the house.

Rob's plants


A Dutchman in the USA. Rob discribes his garden in Pennsylvania's Lehigh Valley. There is much information about the plants and animals in the garden.
Olympic Views
The Miller Family's Pacific Northwest garden. Dozens of photos arranged by season, mostly with an artistic bent, and gardening information with an emphasis on perennials. (20 miles of Seattle, USA)

Stoy garden
The garden of Mike and Sandy Stoy. They have loved the outdoors all their lives and dreamed of their own little piece of wilderness for years. When they purchased a 4.85 acre wooded lot near Seattle in 1996 they had a chance to create the garden of their dreams.

The Willow garden
The Willow Garden" is located in Canada outside Antigonish, Nova Scotia, and is the home of Bill and Sharon (Bryson) Wilgenhof. It is located on several acres of semi-woodland with an eclectic blend of bulbs, shrubs and herbaceous perennials.


Moosey's Country Garden
Moosey's Country Garden in New Zealand (17 acres) Mary aka Moosey writes about her garden. You can enjoy her stories and photos.

Flowers of India
Flowers of India is aimed at having information about all the flowers found in India, with their common names, especially in Indian languages, pictures and habitat, easily available in one place.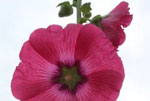 Wallwork Family Pages
This British garden lies within the High Weald area of Kent. Photos of many items they have found which give a clue to the lives of past inhabitants. Many photos of plants and wildlife.
An Irish Country Garden
Already in 1998 Elizabeth Law writes in her garden diary about her garden in Dublin, Ireland. ( a small Irish garden)
On july 2004 she moved to Cobh. There she is transferring a field into a beautiful garden.
My garden in Mid County Down, Northern Ireland Down Garden Services
Pictures and descriptions of the developments in my garden over the last few years.
Garden services for the local area including garden design, pruning and planting.



Turning earth
A small but lovely garden in Yorkshire, England from Lisa. I like the website.


A Flower Arranger's Garden
Chrissie Harten's garden in in Redditch, Worcestershire, England. A beautiful site with much information.
Garden of Gunhild and Thorkild Poulsen
The wonderful Danish garden of Gunhild and Thorkild Poulsen. The garden contains borders for plants of woodland, rock garden, water and ordinary soil.
The plants they especially like is the woodlands, but they are interested in almost all rare plants.
They have a second website. Around this website you will find lots of information and pictures about the beautiful hepatica flowers. The address is: http://www.hepatica.eu/
Hannelotte Kindlund's Garden
Hannelotte Kindlund's garden in Overtanger, Sweden. Her garden is not a designer's garden but a collector's garden.
To grow plants from all over the world is her way to visit these countries. And it is a challenge to grow these exotic flowers in a surrounding where nature isn't very generous.
A garden in Sweden of Margreth Wall. She have taken many photos of plants and animals. Most of them are in macro.